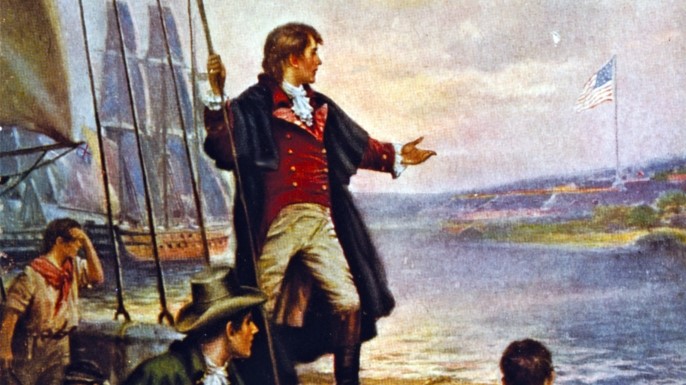 I have finally figured out the answer to my question that I had over 33 years ago.  "What do I say to the judge?"  That question had been asked of me by many and my response was that you have to understand certain concepts of law and  procedure and make certain moves that were designed by the system (due process) to get the defendant a remedy.  In other words, I thought it was a process, however in the past 6 months I have reduced that process to ONE LINE!
It was June of 2011 that the case Bond v US came out and Judge Kennedy re-ignited the concept of "federalism".  As important and informative as that was, it was the oral argument of an appointed amicus curiae, a member of the bar, Stephen McAllister, that brought to light why I was having so much difficulties in obtaining justice form the courts.
Here's what the Court said about the oral argument, "To conclude that petitioner lacks standing to challenge a federal statute on grounds that the measure interferes with the powers reserved to States, the Court of Appeals relied on a single sentence from this Court's opinion in Tennessee Elec. Power Co. v. TVA, 306 U. S. 118 (1939)."
The Court went on to distance themselves from that 1939 decision continuing, "This Court long ago disapproved of the case as authoritative respecting Article III limitations.  Association of Data Processing Service Organizations, Inc. v. Camp, 397 U. S. 150, 152–154 (1970).  In the instant case, moreover, it is apparent—and in fact conceded not only by the Government but also by amicus—that Article III poses no barrier.  One who seeks to initiate or continue proceedings in federal court must demonstrate, among other requirements, both standing to obtain the relief requested, see Lujan v. Defenders of Wildlife, 504 U. S. 555, 560–561 (1992), and, in addition, an "ongoing interest in the dispute" on the part of the opposing party that is sufficient to establish "concrete adverseness."  Camreta v. Greene, 563 U. S. ___, ___ (2011) (slip op., at 5) (internal quotation marks omitted). When those conditions are met, Article III does not restrict the opposing party's ability to object to relief being sought at its expense."
So from the "Bond" case and my persistent studies I have figured out the "single sentence" to say to the judge.  Many of you already know the concept and may have even tried it already.  I found that it never works if you don't know what it is exactly you are doing.  I say this because I realized after all these years, which again I did have a feeling, that "it's a suckers game".  This means that the judge will avoid the "one line" in order to keep the case going and if you let him avoid it, you will not prevail.
Check Mate
This one line is "Check Mate" for the judge.  If you convince the judge to make this decision, he will most likely make it properly.  It is the only issue he is personally responsible for and it requires no discretion on his part.  If he makes the wrong decision, it will be overturned on appeal as plain error.  Some judges may make you go all the way because they know that 97 percent of the people cannot pull this off.
You can now order "Checkmate" from Power Politics for only $100.00 or 5 ounces of silver, an over a 65% discount and includes all 5 bonuses below valued at more than $300.00.
Bonus #1: You get my ebook, "Legal Advice From A Layman", describing various legal perspectives and steps taken to gain understanding and strategy.  $65.00 dollar value.  This ebook contains "Check Mate" towards the end of the ebook.
Bonus #2:  You get my ebook "An Equitable Remedy", which is the discussion of a Separate Civil Action with an Injunction and Temporary Restraining Order.  $65.00 dollar value.
Bonus #3: You get my ebook, " The Patriot's Silver Bullet" , which is the only other option to entering a plea, known as a demurrer.  $65.00 dollar value.
Bonus #4:  You get "Administrative Agencies and the Law", a 26 page PDF by Roscoe Pound, which will explain what is going on in the courts, based upon the laws created in the 1940's.  $65.00 dollar value.
Bonus #5:  You get my ebook, "An Introduction to Constitutional Remedy", which give a general overview of who the government is and how the constitution is to be used or the perspective of the role played by individuals in a Constitutional government.  $65.00 dollar value.
Bonus #6:  You get the 6 page DMV 1984 Bulletin issued to all law enforcement agencies and investigative Services Personal regarding American Freeman Association, aka We The People, aka Roger Sherman Society, aka Constitutional Patriots Association, aka Natural Expressed Free Individual et al.  Plus my 7 page response with Right to Travel citations.  $20.00 dollar value.
Bonus #7:  A Caveat Against Injustice – An Inquiry into the Evils of a Fluctuating Medium of Exchange, by Roger Sherman. This is one of the best essays ever written on the nature of our currency.  A must read for anyone concerned about the Constitution and our country.